Hello everyone hope you all had a wonderful Christmas weekend, We sure did, I wanted to tell you that I got a big surprise Christmas Eve as I was working finishing up last minute clients, There was a knock at the front door.... It was Angela form Unexpected Elegance... She surprised me with a lovely gift of homemade goodies. I had meet her at Horton's French Flea Market over the summer and found out she just lives a couple of subdivisions down form mine, So today I wanted
to do my first Blog Feature and show you what she brought me and Tia....And introduce her to all of you.
She made this awesome relish and her Mom made these pecans, Needless to say they are both gone.. Yummy.. Thank you so much.
OK this is is Angela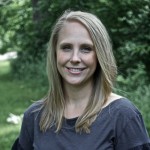 If you don't know her please take a moment and visit her blog, And become a follower, She does some really cool things around her Home and has an amazing Family, She also has a great Etsy Shop that does not disappoint...
Finally, wanted to share my Christmas Eve with all of you, I had a last minute get to gather with some friends and neighbors we had so much fun, It was truly a wonderful Christmas this year...
That's Chris in the background not sure where his wife Krista is ???
Where are you ??? Hayley is making a dash for the cookies....
And here is Angela my good friend and neighbor and her four beautiful boys, I think Matt her husband was out in the living room
relaxing... I didn't do so good with taking pictures....
And,well you know me... Brian snapped this before I got dressed.. Thanks......
Caroline one of my clients and good friend, And Tia's friend from High School Brian He's part of the family....
And the best neighbors you could ever have Pam and her husband Brian... Thank you all for being great Friends....I hope you all had as much fun as I did this year...
~~Pattie~~